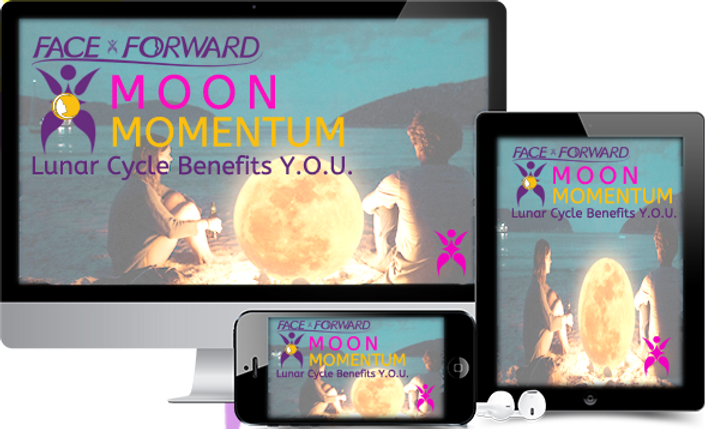 Moon Momentum
Lunar Cycle Benefits Y.O.U.
Moon Momentum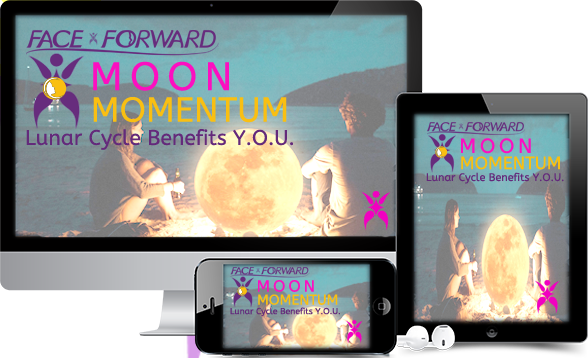 For women who are sick and tired of just surviving and are powerfully committed to THRIVE! For those who know it is time to rise like a phoenix from the ashes of a burnt out life.
This is for you if you know it is time to thrive, perhaps you feel time is running out or perhaps you have been dealt a hand where there is not time for delay or indecision.

THE CHALLENGE
Too much to do and not enough time.
If you have needs that aren't being met in isolation...
If you get stuck or scared or you beat yourself up for not moving forward...
If you've purchased products or programs that you haven't consumed ...
If you're having trouble maintaining a daily connection with the flow of your divine design...
IT'S NOT YOUR FAULT
Solution
THERE'S A BETTER WAY TO GET YOUR NEEDS MET SO YOU CAN REALIZE YOUR TRUE POTENTIAL, FASTER.
Even high-achieving superstars will find themselves performing better and getting more done–with less effort and more enjoyment—with the right support system.
Learn how to ignite dormant inherent resources
Leverage your automated system
Learn how to do less to get more done
Master weight the scales of your life to the good
Become the cause of your intended effect
Master short (and addictive) bursts of forward action every day
Learn now to weight the scales to the good build your positive resiliency
Get support and coaching to make continuous improvements
Achieve more than you ever have before
Unleash the power of our magical moon
Get into rhythm and feely the harmony sync into your life
Surround yourself with a highly committed community of like-minded do-gooders who share a common understanding of Engaging Thrive Drive.
Why I Created
THE MAGICAL MOON MOMENTUM™
And a few days ago I heard from a woman on Facebook who purchased my book years ago and didn't use it.
Oiy Vey!
This is the gap that drives me BONKERS.
It's just too easy to fall through the cracks and not get the results you want and need. Obviously, the conventional approach of self-study products and programs—dumping a ton of information in your lap and saying, "good luck with that!"–isn't good enough.
And even rock stars do BETTER with support and accountability and the good news is you don't need to invest $10K to get it.
Magical Moon Momentum™ closes the gap.
It's gentle. It's fun. It's effective.
And it takes less effort than you think a day to rock your world.
Magical Moon Momentum™ is totally different from the online "information dump" of other programs.
WHY WE ARE DIFFERENT
Because information doesn't produce results.
Participation produces results. Leverage produces results.
You already have content. Now let's get forces greater than yourself working for you!
Magical Moon Momentum™ leverages systems you already have inherent in you but are not maximizing
Magical Moon Momentum™ engages thrive drive and gets you navigating to a bright future by loving the life you live today.
We do this by focusing the magic in four key foundations:
Weighting the Scales to the GOOD
Applying Faith
Building Mindfulness Muscle
Leveraging Automation
THE NEW PARADIGM: Participation Leads to Transformation
The underlying philosophy of this program is "Get into the flow and gain momentum."
Take baby steps. Connect with magic of Y.O.U. – Your Own Uniqueness. Tiny daily actions create new neurological (brain) patterns that produce better results with less effort every day.
The game is rigged in your favor.
Action creates progress. Progress creates confidence. Confidence creates momentum. Momentum creates more progress and faster, more dramatic successes. It's an upward spiral.
You reconnect with the magic of Y.O.U. on a daily basis.
It's hard enough meeting the challenges of the mountain of "to-do's" every day and then to find the gumption to stretch and grow into what we know we are meant to be.
You won't be doing this alone.
You'll have your community of cheerleaders beside you, walking the same path with you every step of the way. And your coach checking in and giving supportive guidance.
More EASE, FLOW, and SYNCHRONICITY

Get ready for More EASE, FLOW, and SYNCHRONICITY

With the Moon Momentum Program you get

Lunar Secrets ebook – this is chuck full of ways to let the moon help you help yourself.

Moon Journal – step in and sync with your personal moon flow

Moon Phase Prompts Checklist – know what to ask the moon and when

AND – expect surprises – like moon alpha meditations to propel you further faster.

THREE ENGAGE THRIVE DRIVE SECRETS




THREE ENGAGE THRIVE DRIVE SECRETS

The program design uses 3 science-based "Engage Thrive Drive Secrets" to literally re-wire your brain for success.
Magical Moon Momentum Secret #1: Thrive Drive.
The Thrive Drive is an evolutionary stable system 10,000 years in the making which we, the gifted ones, can leverage for our betterment. It is comprised of Y.O.U and M.E.
Y.O.U. is a supremely intelligent highly responsive automated machine. M.E. is the muscle, the means to enacting your divine design. M.E. is your feet on the street, You see, Your Own Uniqueness (YOU) needs My Excellence (ME) to heed its call and bring it's impetus to life.
Magical Moon Momentum Secret #2: Divine Design

.
Listen, it's all about Y.O.U. Your own uniqueness, the seed of excellence you came programmed with. Like a tiny acorn destined to be a great oak. You have a divine design, an amazing light of your own uniqueness to shine.
Magical Moon Momentum Secret: #3 The Navigator of Y.O.U.
When you engage Thrive Drive you access you Navigator. Your Navigator directs you to flow along your natural lines of growth with ease by steadfastly pointing toward your true north. The Navigator of Y.O.U., of Your Own Uniqueness, signals through your internal compass which we interpret as feelings of resistance or flow.
We all seek harmonious flow in our lives. Everybody has their own flow of divine design. AND it's your job to find your flow. It's a mastery thing and you will practice for a lifetime.
Moon Cycle Goal Setting YOURockinar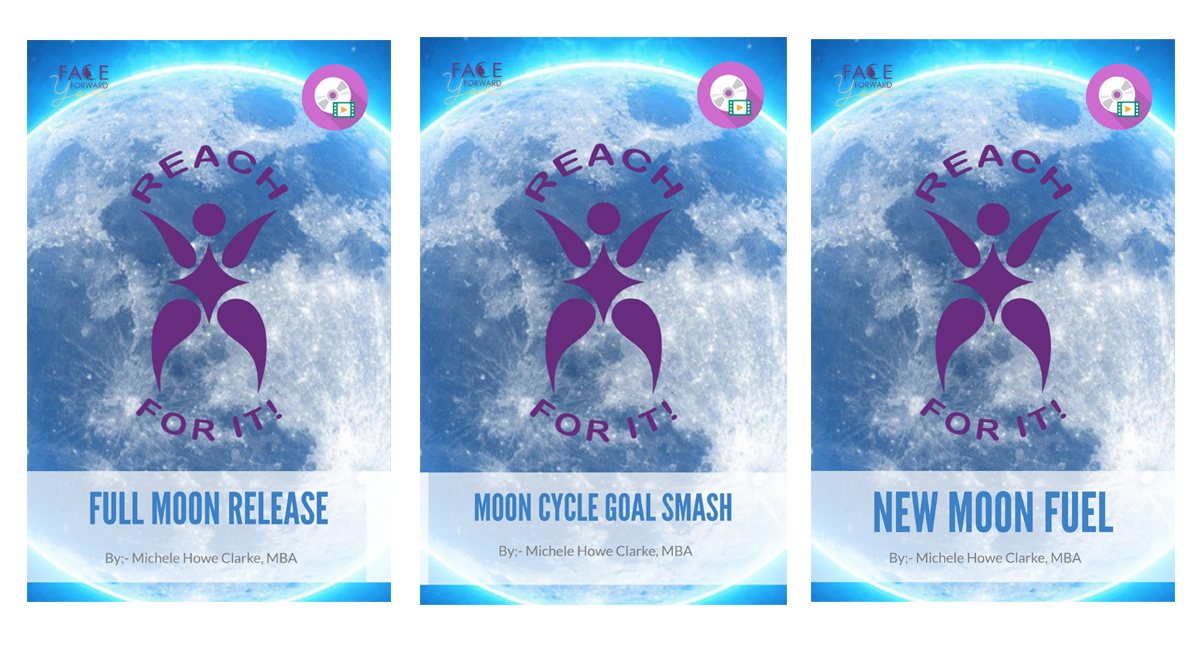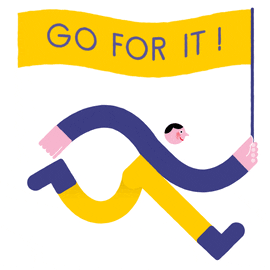 Join us as we access universal power and law to create a path to Face Forward Y.O.U.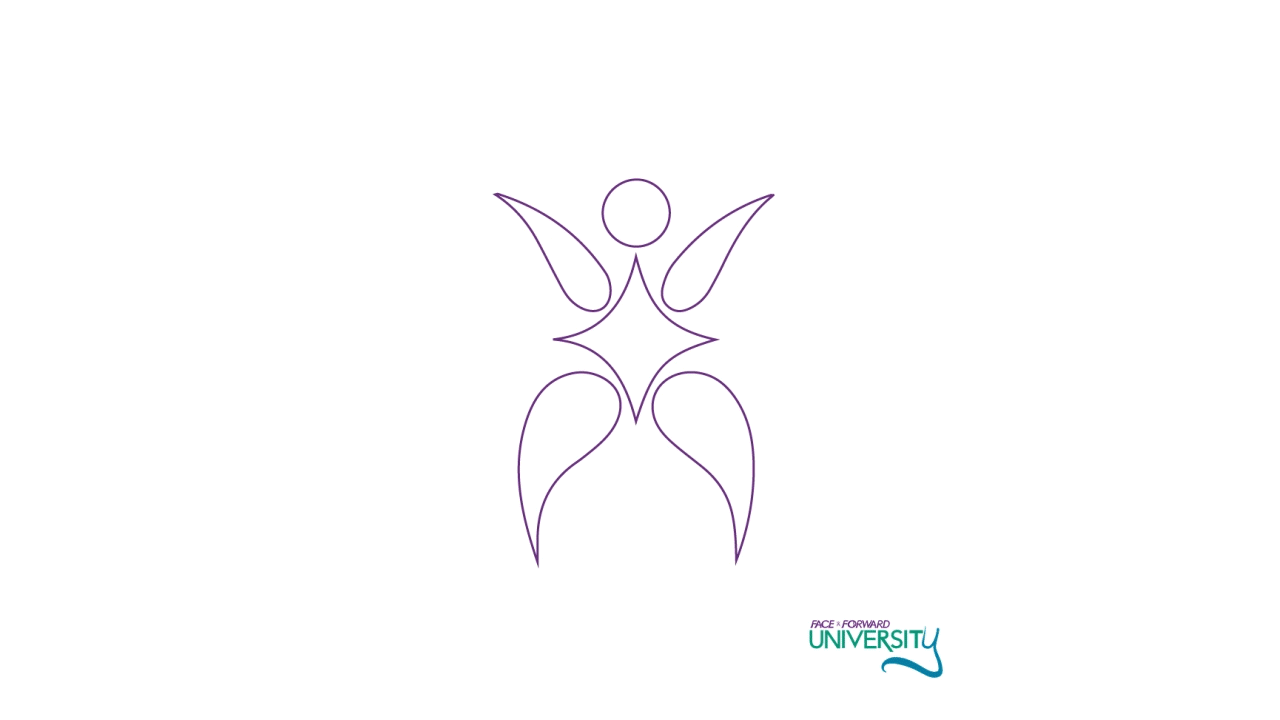 Course Curriculum
Moon Concept
Available in days
days after you enroll
Moon Calendar
Available in days
days after you enroll
Moon Journal
Available in days
days after you enroll
Your Instructor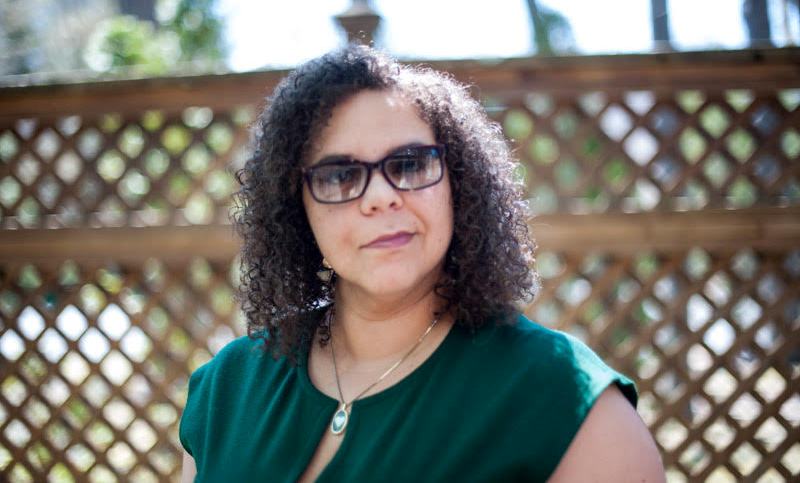 Hello! I am Michele and my award -winning bestselling book Face Forward Meeting Challenges Head on in Times of Trouble, is just one of my many Thrive Drive miracles; the list goes on and on but includes:
A THRIVER of disfiguring head and neck cancer since 2004, beating all odds.
Nerve regeneration – a nerve branch now connects so I may grin,
An eye that blinks with no nerve direction,
A healthy post cancer second child, now 8 years old
A 20+ year marriage despite being disfigured for more than half,
Giving a TEDx talk allowing me to Face Forward in a way I never have.
| | |
| --- | --- |
| | As a coach, I talk to women just like you every single day. Women who have tried so many things and been so close to making a breakthrough in their lives and then failed. When that happens, it becomes easier to give up than to try again and fail. Believe me, I know. But I'm here to tell you that not trying is slowly killing you, wearing you down to the bone. |
Each day many people's lives are devastated by illness, loss of a loved one, divorce and more. Finding the strength to overcome such shattering events can be difficult and feel lonely. You don't have to do it alone anymore… Take my hand and let's walk this journey together, your best life yet is waiting…
Frequently Asked Questions
When does the course start and finish?
The course starts now and never ends! It is a completely self-paced online course - you decide when you start and when you finish.
How long do I have access to the course?
How does lifetime access sound? After enrolling, you have unlimited access to this course for as long as you like - across any and all devices you own.
What if I am unhappy with the course?
We would never want you to be unhappy! If you are unsatisfied with your purchase, contact us in the first 30 days and we will give you a full refund.